Healthcare company to open UK hub creating hundreds of jobs
Posted on 28/11/2017 by
Major US healthcare company MSD is to open a UK base potentially creating hundreds of jobs.
The firm, known internationally as Merck and Co, will open a state-of-the art hub in Hertfordshire to drive research into future treatments for patients.
The investment is worth up to £1 billion and is expected to create more than 900 jobs.
The announcement comes as the government is unveiled a plan to boost industry after the Office for Budget Responsibility downgraded its forecasts due to weak productivity.
MSD managing director in the UK and Ireland Louise Houson said: "We believe the UK to be a unique bioscience centre of excellence and this investment presents a major opportunity for us to work in collaboration with the UK Government to build on the forward thinking and ambitious Industrial Strategy White Paper."
The industrial strategy aims to make the UK the world's most innovative nation by 2030 by £725 million to "transform" industries.
The investment will include £170 million towards building houses that are more affordable and use less energy, and £210 million to improve early diagnosis of illnesses and development of "precision medicine" for patients.
The move comes after the Prime Minister announced a plan to deliver a step change in the level of investment in research and development (R&D), rising from 1.7% to 2.4% of GDP by 2027.
The £725 million will go into a fund over the next three years, on top of previously announced £1 billion towards projects - although ministers said around £80 billion could be invested in advanced technology in the next decade.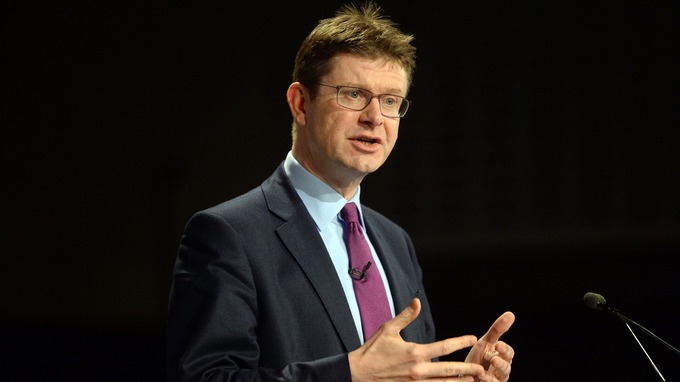 The government said it will press ahead with a series of so-called sector deals covering life sciences, construction, artificial intelligence and automotive.
Theresa May said: "Our modern Industrial Strategy will shape a stronger and fairer economy for decades to come.
"As we leave the European Union and forge a new path for ourselves, we need to focus on building a better future for our country and all the people who live in it. With the Budget last week, and our Industrial Strategy in the years ahead, we will build a Britain fit for the future."
Business Secretary Greg Clark said: "Any serious strategy should address the weaknesses that stop us achieving our potential, as well as our strengths, and this Industrial Strategy does that.
"Britain's productivity performance has not been good enough, and is holding back our earning power as a country.
"So this Industrial Strategy deliberately strengthens the five foundations of productivity: ideas, people, infrastructure, business environment and places."
However, analysis by Labour found that the UK economy will only be 1.4% more productive in 2017 compared to 2007.
It means that UK productivity growth is at its slowest rate since before the electric motor was invented, Labour said.
"The Conservatives' failed economic agenda has stifled productivity and held Britain back," Shadow Business Secretary Rebecca Long-Bailey said.
"The shocking state of the economy is down to austerity, and a chronic lack of investment over the last seven years.
"The Conservatives have done untold damage to our economy and its capacity to lift productivity and living standards. The next Labour government will invest in the skills and infrastructure our country so badly needs."
Source: ITV News