Report recommends social care packages are means-tested
Posted on 12/12/2017 by
A long-awaited report into the challenges facing social care in NI has recommended that care packages in the home should be means-tested.
At the moment they are provided free-of-charge.
There are 16 proposals including creating a "valued" and "professional" workforce by paying employees the living wage.
The report also said that social care needed to be valued more and placed on a par with healthcare.
The report was commissioned by Sinn Féin Stormont leader Michelle O'Neill when she was health minister and was written by two social care academics based in England.
'At the heart'
After meeting a number of charities, social care groups, workers in the health trusts and the private sector, they examined how adult social care needs to change in order to reflect an ageing population.
Among the challenges is how to fund the system which is under increasing pressure.
People in Northern Ireland who can afford it, currently pay for nursing home care.
Domiciliary care is provided free by the Health Service.
However, the report said funding care, whether in nursing homes or at home, should be fair, equitable and treated the same.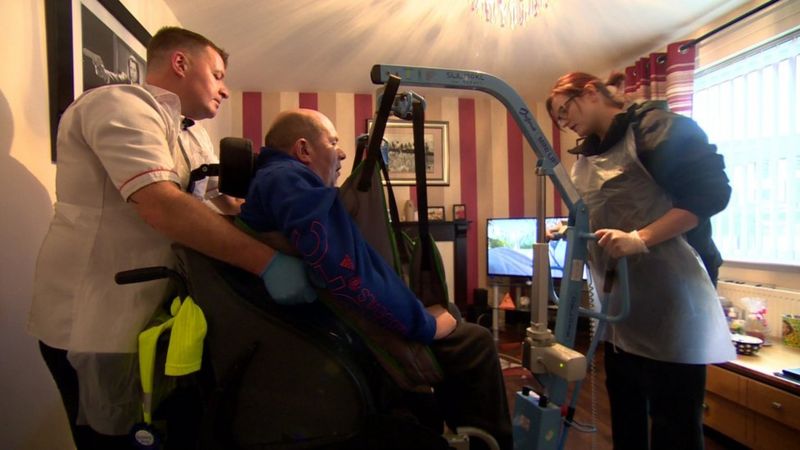 It proposes the Department of Health should ensure that charging arrangements should be based on the principle that where a person can afford to contribute to the cost of a service, they should do so.
Introducing charges would bring Northern Ireland in line with England and Wales.
On the workforce issue, the report poses the question: "If caring for the most frail and vulnerable people in society is so important, why do we treat those who do it with such scant respect and recognition?
"To put it bluntly we exploit them."
Co-author John Kennedy said workers needed to be valued.
"They are taken for granted for what they do," he said. "We simply don't recognise or reward them adequately."
'Significant change'
It is highly significant that the department has decided to publish this report with its potentially far-reaching recommendations in the absence of a health minister.
Other proposals include that the rights of family carers are put on a legal footing and that a strategy to bring them into the heart of the social care transformation is adopted.
The idea of making the community the heart of where home care can be delivered is, according to the authors, key to making the system work.
Northern Ireland's chief social worker Sean Holland said that to remain sustainable, adult care and support services "would have to undergo significant change".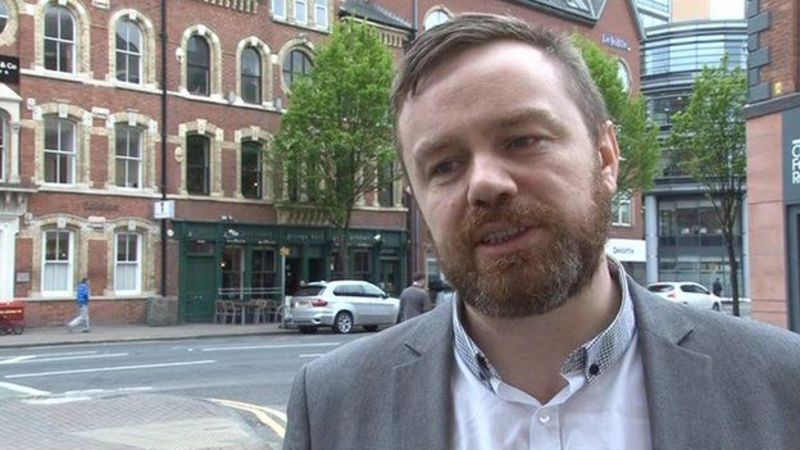 Duane Farrell, deputy director of Age NI, said "we all have a personal interest in getting social care right".
"We believe social care is vital to enabling older people to live as well and as independently as possible, with dignity and security, having choice and control over how they live their lives," he said.
"Age NI calls on our decision-makers and political leaders to make reform of social care a priority."
The department is calling for a wider debate among all stakeholders.
The next step will be to develop an action plan, setting out the response to the panel's report, which will then be issued for consultation.
Source: BBCNews