Chancellor set to unveil government spending plans
Posted on 4/09/2019 by billy fagg
Chancellor set to unveil government spending plans
Chancellor Sajid Javid is set to unveil the government's spending plans for the coming year on Wednesday.
The statement will set departmental budgets for just one year rather than the usual three years, due to uncertainty over the impact of Brexit.
Mr Javid will announce a further £2bn of Brexit funding for the government, as well as confirm additional funds for health, schools and the police.
The extra spending will be funded by borrowing rather than tax rises.
Independent think-tank the Institute for Government (IFG) says the government is likely to favour vote-winning measures ahead of a "potentially imminent" election.
But it argues the government should be prioritising other areas of spending, such as social care and prisons which it says are the services most in need of extra money.
Here we look at each of the public services, and which needs the most funding, according to the IFG's report.
It has graded services, according to need based on which are able to keep up with demand: amber for some concerns and red for significant concerns.
Health
What has already been announced? Theresa May's government announced that annual funding would rise by £20 billion by 2023. Boris Johnson also announced a one-off injection of £1.8bn, but not all of that is agreed to be new money.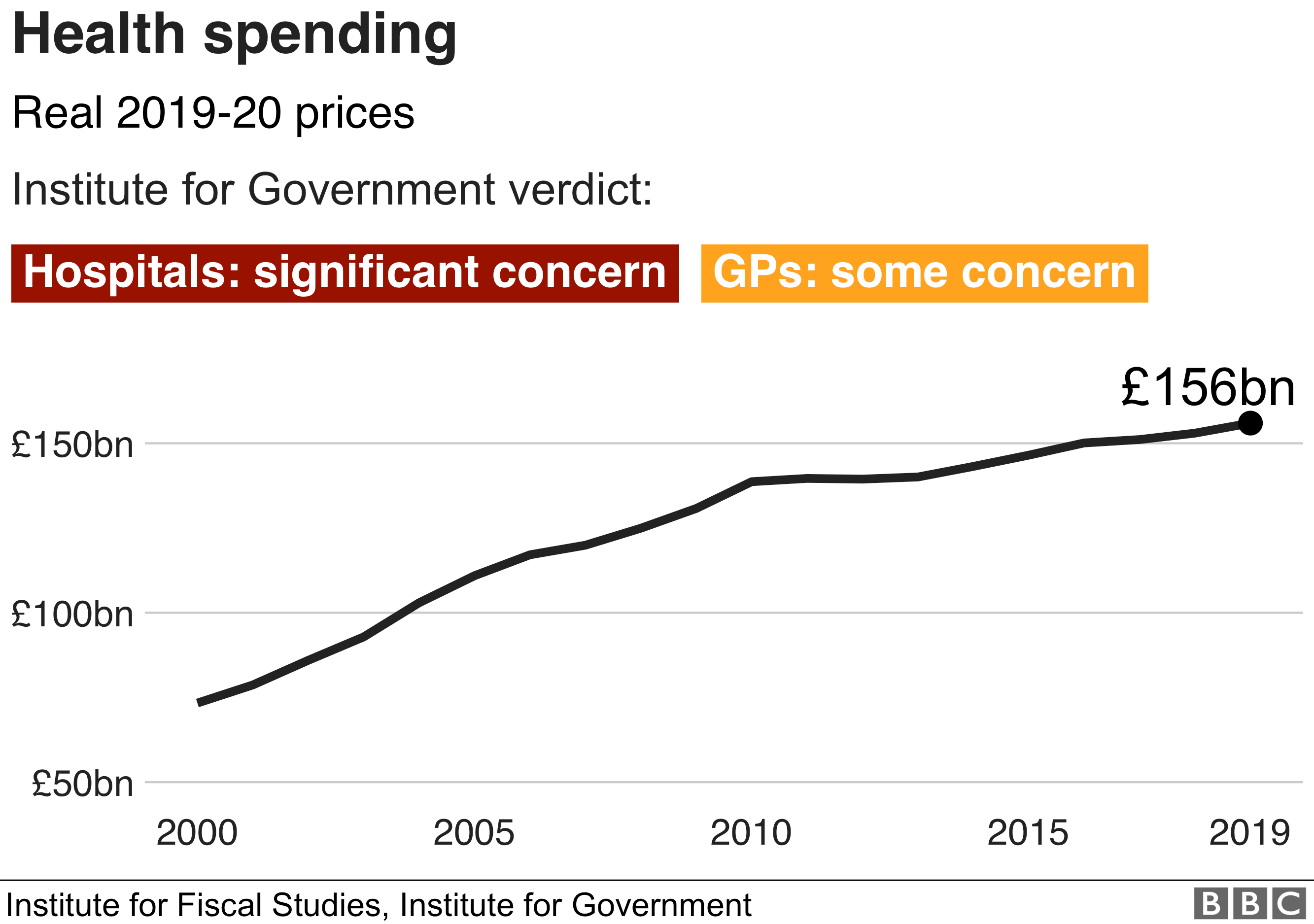 Spending on hospitals and GP services in England has risen since 2009-10, although more slowly than in the past.
IFG estimates suggest that the workload of GPs has risen faster than spending, meaning they have had to do more for less.
Despite practices increasing the number of telephone consultations and pooling resources, patients have been waiting longer for appointments.
This suggests that GPs, despite becoming more efficient, have not been able to keep up with demand.
However, the amount of work hospitals do has risen faster.
While hospitals have made efficiencies, hospitals have not been able to keep pace with the growing cost and demand for care, according to the IFG.
The result has been financial deficits and longer waiting times for treatment.
Source: BBC NEWS